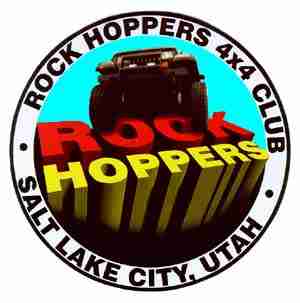 Rock Hoppers 4X4 Cub Home Page:
The web pages for the Salt Lake City Utah Rock Hoppers

We are a family oriented 4-wheeling club

Club Purpose

To promote the sport of 4-wheel drive in all phases
To enjoy and protect the natural resources and support the multiple use principals as applies to public land.
To promote interest in the ownership and driving of 4-wheel drive vehicles.
To promote, organize and hold outings, meetings, trail rides and similar events.

Remember to spend some of your time writing letters and helping support those who are dedicated to keeping our trails and public lands open.
Utah Shared Access Alliance and
are good places to start.
Click hereto get Logo Items..
   Visits to our page.
Jwww.digits.com J